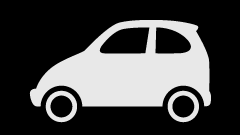 Black Mamba
2011 Honda Civic • Gas L4 Coupe
Property of eagletalon · Added Mar 2011, Retired Feb 2013
Location: United States
2011 Civic EX 5spd auto with 39miles on the odometer purchased on 3/28/2011. This will be our main vehicle

Vehicle sold for Mazda CX-5
Basic Stats
31.4 --

avg MPG

30.7 (-0.5)

last MPG

41.0 (4/27/11)

best MPG
$0.00 Avg. Price/Gallon
$0.00 Avg. Price/Fuel-up
$0.000 Avg. Price/Mile
$0.00 Total Spent
Cost Analysis 2014
25738
Total Miles Tracked
79
averaging
1 per week
Total Fuel-ups
Recent Fuel-ups
Log Book
#
Date
Miles
Gal.
MPG
Price
Notes
Odometer
Fuel-up TS
Added TS
Loading fuel log from server, just a second...
EPA Estimates
Here's how this mileage compares with the EPA estimates for this model.
31.4

Avg MPG

25 (+6.4)

Estimated City MPG

36 (-4.6)

Estimated Hwy MPG

29 (+2.4)

Estimated Avg MPG
Potential Savings Per Fuel-up
Using the last fuel-up as a guide, here's what this vehicle could have saved with better mileage.
30.7

Last MPG

$1.17 10.3 Extra Miles

+1 MPG

$2.27 20.6 Extra Miles

+2 MPG

$3.30 30.8 Extra Miles

+3 MPG
Browse Similar Cars