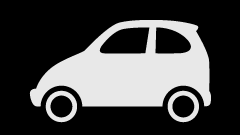 Vibe AWD
2006 Pontiac Vibe • Gas L4 Wagon
Property of jcschevy35095 · Added Jan 2012
Location: United States
Vibe AWD running synthetic Oil, with 18" rims. Looking to get better mileage here, hopefully it'll be better after this winterblend gas is gone. Either way tips are always welcome.
Basic Stats
26.0 --

avg MPG

26.2 (-1.3)

last MPG

31.0 (9/6/12)

best MPG
$0.00 Avg. Price/Gallon
$0.00 Avg. Price/Fuel-up
$0.000 Avg. Price/Mile
$0.00 Total Spent
Cost Analysis 2013
30
averaging
3 per month
Total Fuel-ups
Recent Fuel-ups
Log Book
#
Date
Miles
Gal.
MPG
Price
City %
Notes
Odometer
Fuel-up TS
Added TS
Loading fuel log from server, just a second...
Potential Savings Per Fuel-up
Using the last fuel-up as a guide, here's what this vehicle could have saved with better mileage.
26.2

Last MPG

$1.35 10.5 Extra Miles

+1 MPG

$2.60 21.0 Extra Miles

+2 MPG

$3.77 31.5 Extra Miles

+3 MPG
Browse Similar Cars