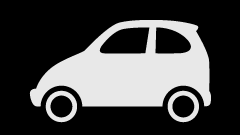 My Elantra Limited
2012 Hyundai Elantra
Property of jsrisagar · Added Jul 2012, Retired Apr 2013
Location: Nashville, TN, US
This vehicle retired because, I traded it in for the full value in December 2012.
Basic Stats
28.2 (+0.1)

avg MPG

30.1 (+3.0)

last MPG

35.1 (7/22/12)

best MPG
$0.00 Avg. Price/Gallon
$0.00 Avg. Price/Fuel-up
$0.000 Avg. Price/Mile
$0.00 Total Spent
Cost Analysis 2013
21
averaging
1 per week
Total Fuel-ups
Recent Fuel-ups
Log Book
#
Date
Miles
Gal.
MPG
Price
City %
Notes
Odometer
Fuel-up TS
Added TS
Loading fuel log from server, just a second...
Potential Savings Per Fuel-up
Using the last fuel-up as a guide, here's what this vehicle could have saved with better mileage.
30.1

Last MPG

$1.13 11.3 Extra Miles

+1 MPG

$2.18 22.7 Extra Miles

+2 MPG

$3.17 34.0 Extra Miles

+3 MPG
Browse Similar Cars