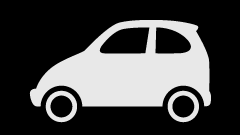 Red 5-speed 2.0L Stratus sedan
1999 Dodge Stratus • Gas L4 Sedan
Property of LiteWerk · Added Jan 2010
Location: Ohio, US
My daily driver is a red, 5-speed, base model Stratus sedan w/sunroof. It's solid, well-made, and has been as dependable and reliable as any highly-rated car make. It's more economical than most far smaller cars, yet is actually fun to drive. A manual transmission makes all the difference in the world to me, especially in winter driving. It inspires confidence in all driving situations. 95% of all miles are highway miles. Still has a lot of life left in it.
Basic Stats
36.0 --

avg MPG

35.7 (+0.0)

last MPG

44.2 (12/27/06)

best MPG
$3.30 Avg. Price/Gallon
$47.07 Avg. Price/Fuel-up
$0.097 Avg. Price/Mile
$376.58 Total Spent
Cost Analysis 2014
193083
Total Miles Tracked
446
averaging
3 per month
Total Fuel-ups
Recent Fuel-ups
Log Book
#
Date
Miles
Gal.
MPG
Price
City %
Notes
Odometer
Fuel-up TS
Added TS
Loading fuel log from server, just a second...
EPA Estimates
Here's how this mileage compares with the EPA estimates for this model.
36.0

Avg MPG

26 (+10.0)

Estimated City MPG

37 (-1.0)

Estimated Hwy MPG

30 (+6.0)

Estimated Avg MPG
Potential Savings Per Fuel-up
Using the last fuel-up as a guide, here's what this vehicle could have saved with better mileage.
35.7

Last MPG

$1.34 14.6 Extra Miles

+1 MPG

$2.60 29.1 Extra Miles

+2 MPG

$3.81 43.7 Extra Miles

+3 MPG
Browse Similar Cars