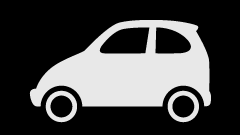 Big Red
2004 Mercedes C230 • Gas L4 Sedan
Property of pxpaulx · Added Jan 2012, Retired May 2012
Location: Twin Cities, MN, US
2004 C230 Sport Compressor with premium 18" wheels. Replaced by the Fiat! This car got decent mpg, but the rear wheel drive (thankfully made it through one very mild winter) and some minor issues with an 8 year old vehicle (that is costly to repair and maintain) led us to find an alternative.
Basic Stats
25.1 (+0.4)

avg MPG

26.9 (+1.8)

last MPG

26.9 (4/30/12)

best MPG
$0.00 Avg. Price/Gallon
$0.00 Avg. Price/Fuel-up
$0.000 Avg. Price/Mile
$0.00 Total Spent
Cost Analysis 2013
6
averaging
2 per month
Total Fuel-ups
Recent Fuel-ups
Log Book
#
Date
Miles
Gal.
MPG
Price
City %
Notes
Odometer
Fuel-up TS
Added TS
Loading fuel log from server, just a second...
Potential Savings Per Fuel-up
Using the last fuel-up as a guide, here's what this vehicle could have saved with better mileage.
26.9

Last MPG

$1.84 13.7 Extra Miles

+1 MPG

$3.56 27.3 Extra Miles

+2 MPG

$5.16 41.0 Extra Miles

+3 MPG
Browse Similar Cars