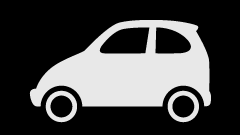 My ASM Civic Si sedan
2007 Honda Civic Si • Gas L4 Sedan
Property of Two3 · Added Oct 2011, Retired Feb 2013
Location: Cane Ridge, TN, US
K20z3 - Hondata Flash Pro - AMSoil 5-30 Signature Series Motor Oil - AMSoil Syncromesh Transmission Fluid - Nitrogen Filled Tires (33 psi) - Skunk2 Short Shifter - Neuspeed Sport Springs - Skunk2 Silver Camber Arms - Rick Spec'd Street Series Intake - CT-Engineering Header - Berk Racing Downpipe w/HFC

Vehicle is retired because it was traded in.
Basic Stats
29.5 --

avg MPG

26.9 (-0.1)

last MPG

34.7 (10/19/12)

best MPG
$3.69 Avg. Price/Gallon
$37.96 Avg. Price/Fuel-up
$0.134 Avg. Price/Mile
$265.75 Total Spent
Cost Analysis 2013
24915
Total Miles Tracked
83
averaging
5 per month
Total Fuel-ups
Recent Fuel-ups
Log Book
#
Date
Miles
Gal.
MPG
Price
City %
Notes
Odometer
Fuel-up TS
Added TS
Loading fuel log from server, just a second...
Potential Savings Per Fuel-up
Using the last fuel-up as a guide, here's what this vehicle could have saved with better mileage.
26.9

Last MPG

$1.37 9.9 Extra Miles

+1 MPG

$2.65 19.8 Extra Miles

+2 MPG

$3.84 29.7 Extra Miles

+3 MPG
Browse Similar Cars