(EDIT : That should be
AURA
above, not Auro)
Hello -
Here are some decent numbers for a family Sedan :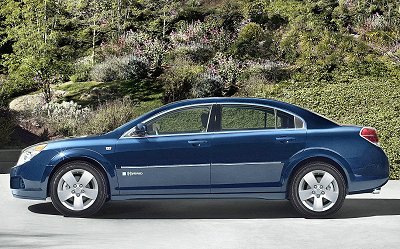 http://www.saturnfans.com/Cars/AURA/...ura35mpg.shtml
I wish they would port the mild-hybrid tech into a Saturn Ion before they stop making it. If I were Saturn, I would give up the Ion's 4th rear passenger-side seat to place the extra batteries and electronics. This would probably give them a 30+/40+ MPG mild hybrid in the compact car class.
CarloSW2