Note: Online Sync is not currently available for Gas Cubby FREE.

Gas Cubby's Online sync feature serves two primary purposes:
Online backup in case of data loss.
Synchronization across multiple devices. This is useful, for example, to a married couple who both have iPhones and want to keep their vehicle data in sync no matter who puts fuel in the car.
When Online Sync is set up and the Sync button is tapped, all data in Gas Cubby is synchronized with your specific account, which is identified by a combination of your email address and your device's unique identification number.

Setup: To set up Online Sync, follow these 3 easy steps:
1. Go to Options and tap the Online Sync button. Enter your email address then tap Send.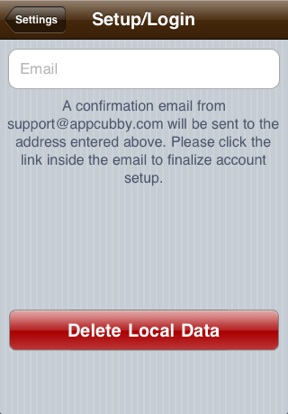 2. Check your Inbox for an email from support@appcubby.com. Following the link inside brings up a webpage finalizing account setup, and the status in the Setup/Login screen changes to confirm account setup.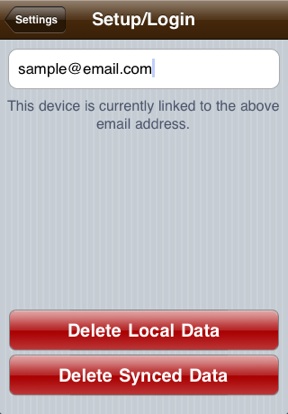 3. Return to Gas Cubby and tap Sync. Wait for syncing to finish before doing anything else.
That's it! Your data is backed up. The first sync takes a few moments depending on the amount of data and connection speed; typically, subsequent syncing takes only a few seconds. Remember, Online Sync is not automated at this time; if data loss occurs, the only recoverable data is that which was in Gas Cubby the last time you tapped Sync.

The Setup/Login screen contains the date and time of the last successful sync.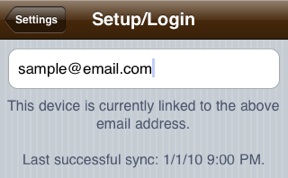 A time stamp on the Settings screen displays the date of the last successful sync.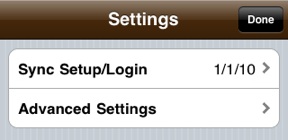 Currently, Online Sync data may only be manipulated with the Sync and Delete Synced Data buttons. It is not possible to access or view Online Sync data through a web browser, but we hope to offer a web app and other online functionality in the future.